The Route: Bolnastua-Kvitsteindalstunet-Umbukta-Gressvasshytta-Stekvasselv-Sivertgården-Hattfjelldal-Furuheim. August 23-September 1, 2019. Day 77-86. 145 km.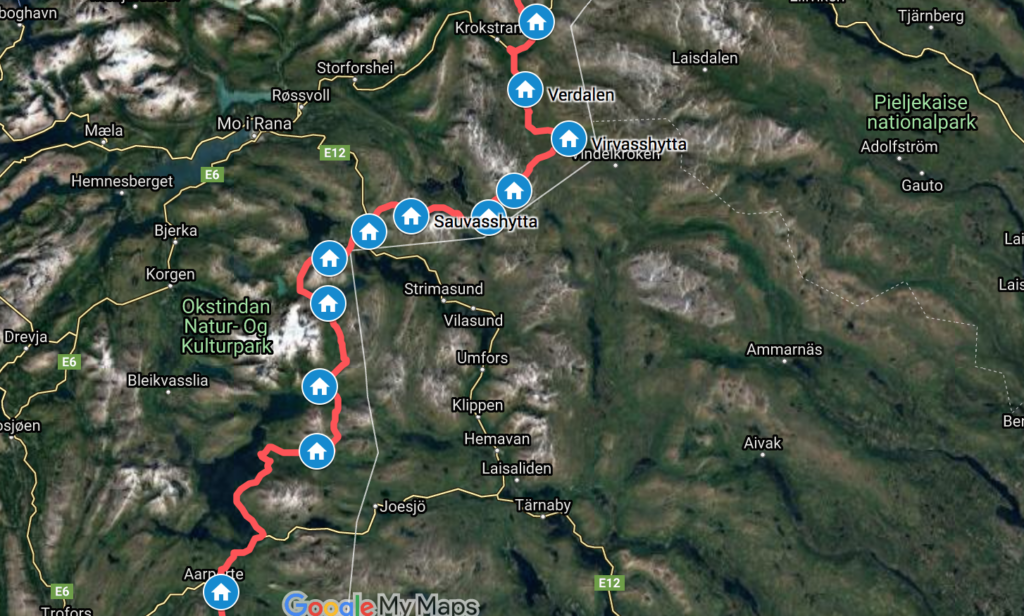 Umbukta Fjellstue is well-known in the Norge på Langs community offering free accommodation in the traditional storage building Stabburet for Norge på Langs hikers. Umbukta is traditionally seen as the half-way point of Norge på Langs, though the true half-way point may be slightly further south, depending on the route taken. The staff did question me a bit about my trip though, as they apparently encounter an increasing number of travelers doing multi-section hikes and hikes including bicycle stretches who also ask for free accommodation in Stabburet in addition to frequently asking the staff for other services such as shopping, parcel collection etc. The owner has walked Norge på Langs himself twice: Both summer and winter, but unfortunately he wasn´t around when I was there.
In the middle of this 12-14 day stretch on minimum food, the two burgers I had in their restaurant were very welcome. Umbukta is located 3-4 km from the Swedish border where apparently there is a food-truck stationed every weekend, prices for many items being considerably lower in Sweden than in Norway, so many drive up from Mo I Rana to shop here.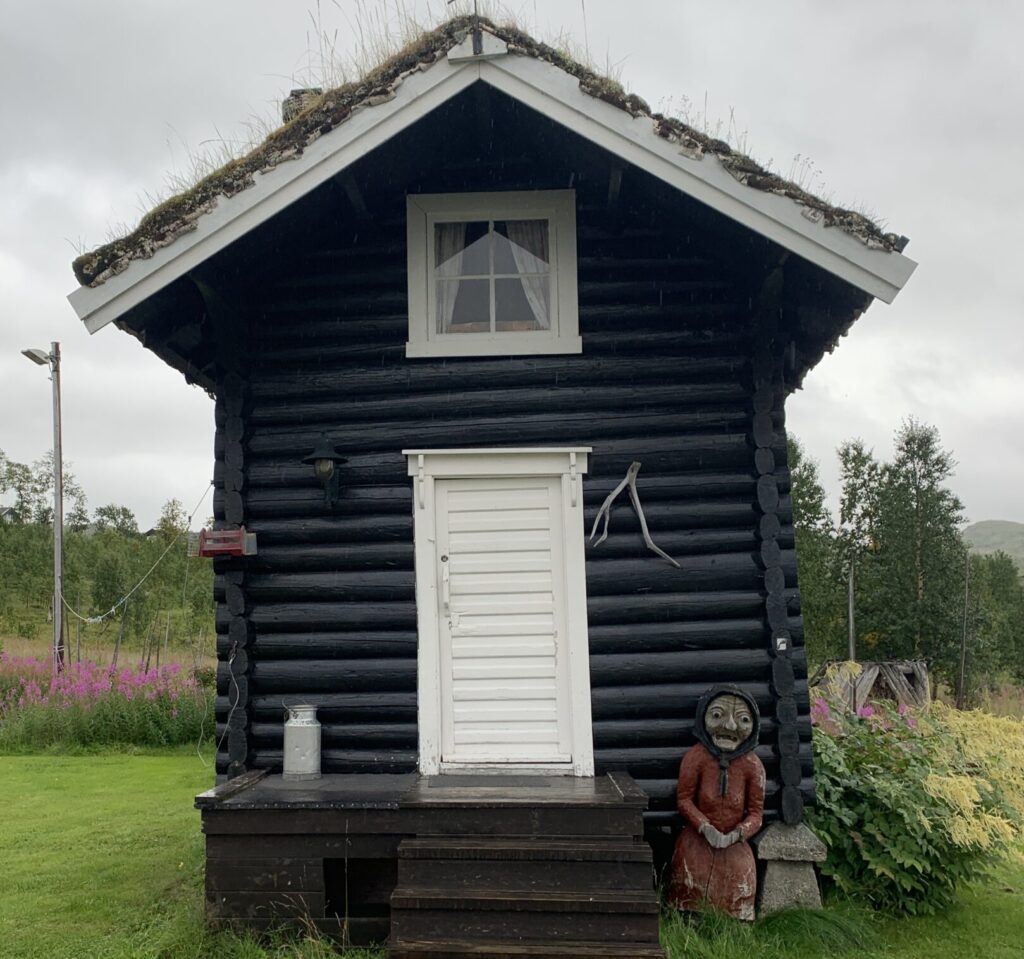 A quick note to those walking around Gresvatnet: I had heard that the easiest route was to skip the marked path and walk along the shore of the lake. However, when I was there, there was no shore to walk on. I tried several times until I had to give up. I only understood why when I met some volunteers at Gressvasshytta who told me that water levels are high at the moment: I passed the dam so I should have realized this is a regulated water.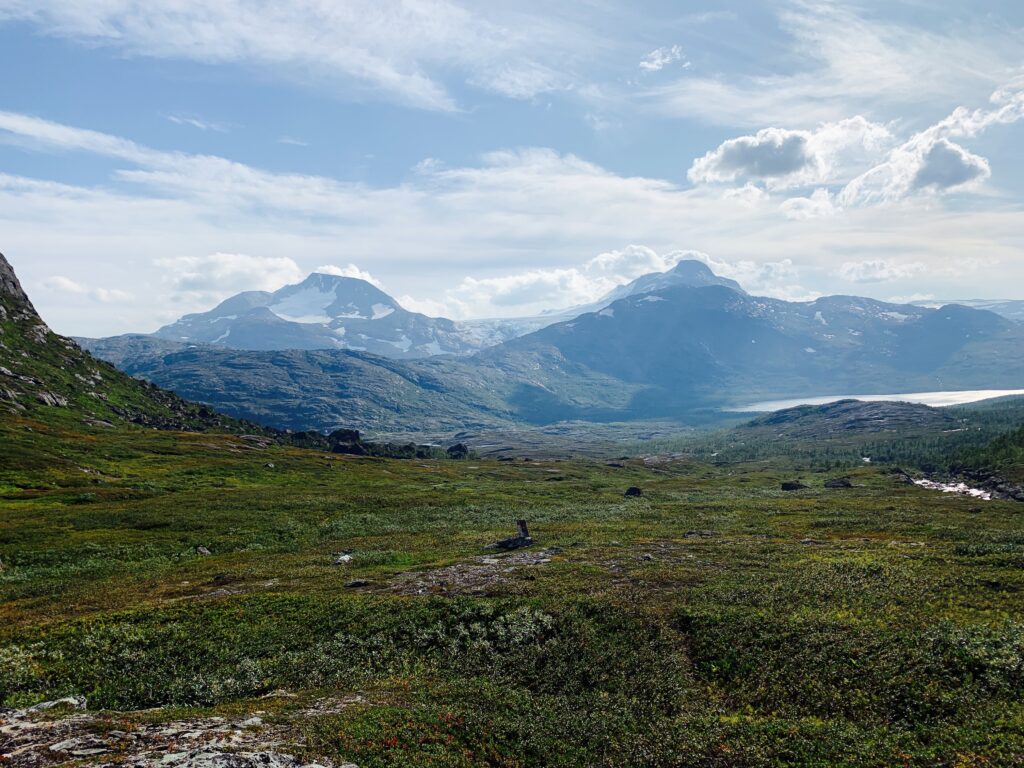 The environment around the Okstindan glacier massif, The roof of Northern Norway, is dusky and mysterious, a bit like the environment around Jostedalsbreen in the south: Many ups and downs carved by the ice as well as a very distinctive fauna. Ideally I would have liked to take a 3-day detour around the entire massif including the famous Rabot cabin, but I was too low on food to make any detours.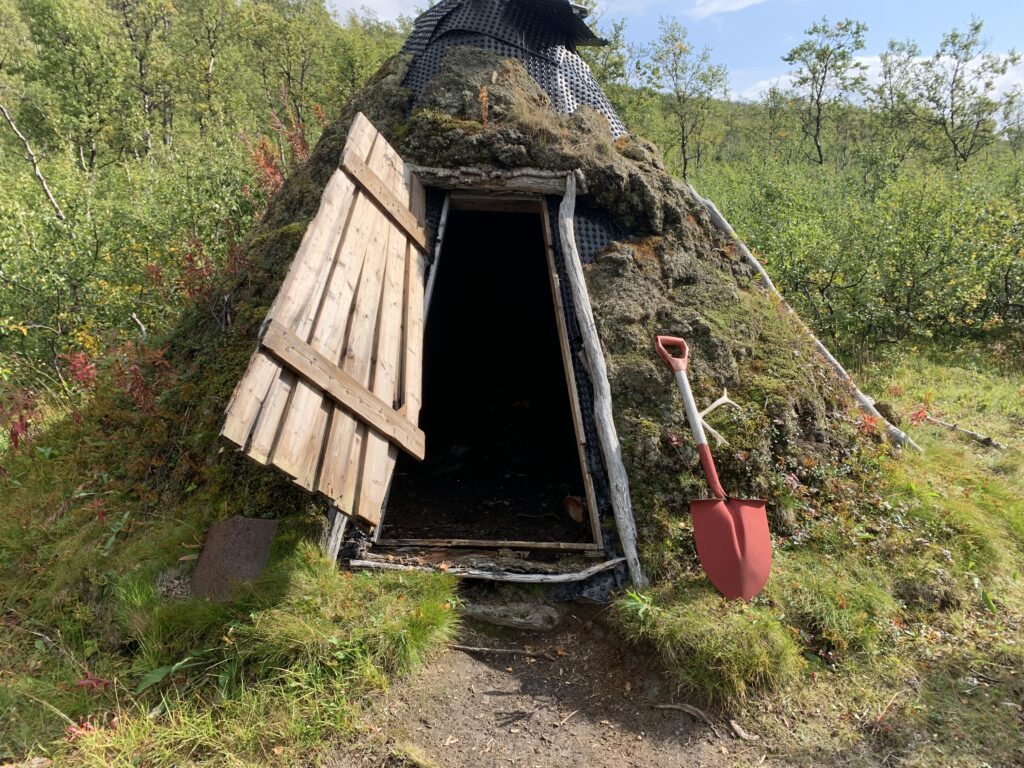 Once past Okstindan, you arrive at Røssvatnet, the second-largest lake in Norway, and the ambience changes again into that of farming territory while still being high up in the mountain. While previously, further north, I had only passed sporadic settlements, here in the area along Røssvatnet, several historic farms are located around the shore. I stayed at three of them, each one with a distinctive history.
Coming from the north, the first farm you pass is Stekvasselv, on top of Røssvatnet. A historic connection point for travellers between Sweden and Norway, with an almost century-long history, parts of it tragic, of receiving travellers. In the 50s the owners lost two young sons, one right after another: One fell down a cliff near Okstindan, searching for an injured reindeer, another drowned while fishing in Gressvatnet lake.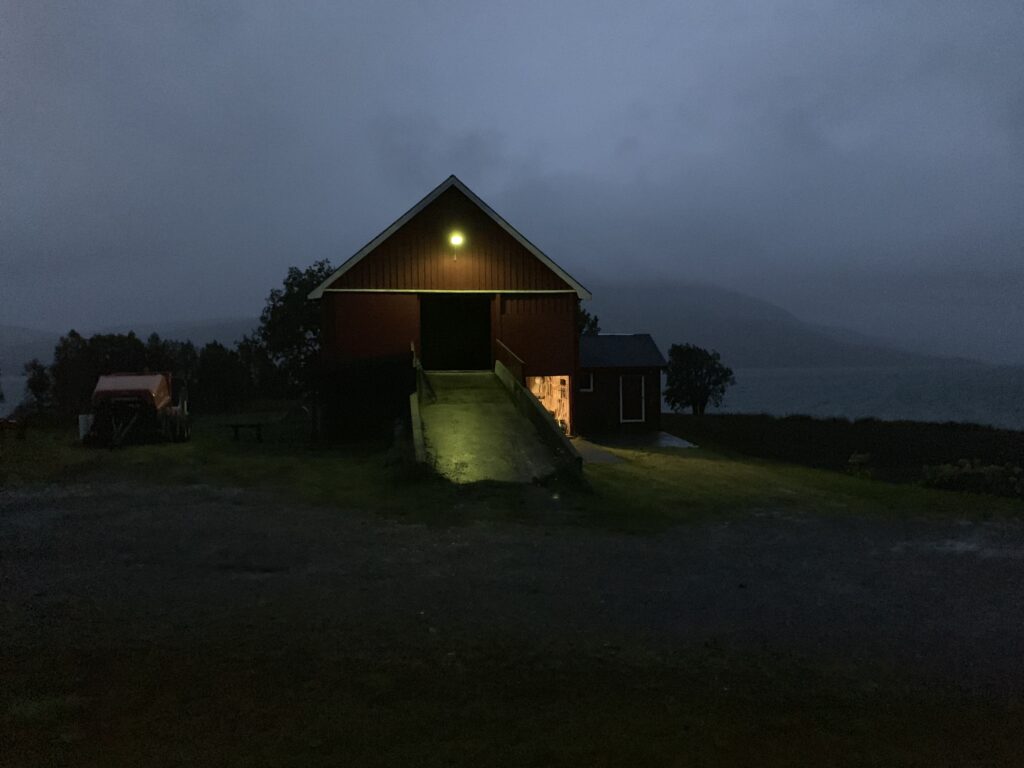 Next I passed Sivertgården, whose main claim to faim is featuring in an episode of the succesful TV show "Der ingen skulle tru at nokon kunne bu", a show describing the daily lives of people living in various remote places in Norway. Jotka Fjellstue, a place I passed earlier on the hike at the entrance to Finnmarksvidda, has also been featured.
From Sivertgården walking south, the most beautiful route is no doubt through the mountains via Daningen and Tiplingelva into Børgefjell. However, I needed to resupply and the only option, with no pre-planned parcels and no intention to bother the locals, was to pass through Hattfjelldal. There are a couple of east-western roads though, most notably the one beside Krutvasshytta going into Sweden, but there is so little traffic in this area and no public transport, so I thought it too risky not to head down to Hattfjelldal. Tverrelvnes is a staffed accommodation, also on the mountain route, serving the famous Norge på Langs buns, but I don´t find it correct to bother other people regarding help with food supplies. Thus: 50 km along the eastern shore of Røssvatnet to Hattfjelldal. On paved road, but still beautiful.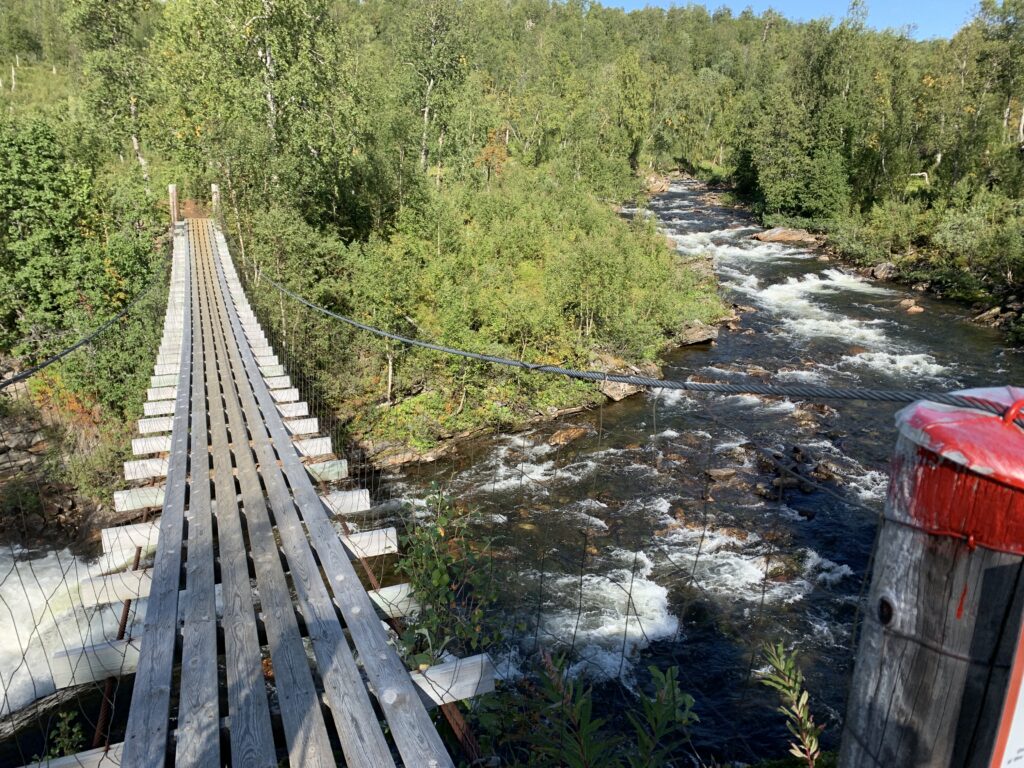 After resupplying in Hattfjelldal I walked up to Furuheim Gård: A great place, high up in Susendalen at the foot of Børgefjell national park. Interestingly, one of the houses here had been moved, piece by piece from the original location closer to the coast and up here, the childhood house of one of the owners, as I remember it. The entire process took around 10 years and is apparently not unheard of in this area, I was told. I stayed here a couple of days to wait out bad weather before entering Børgefjell.

Almost all the locals I met in this area had noted an increasing tendency among Norge på Langs hikers to ask them for various services, mainly buying food or collecting parcels, and the handful of hikers I met on this part of the trail all did this. The idea is obviously to stay in the mountains without "wasting" days resupplying. I read about a similar development on the Pacific Crest Trail. The popularity of Norge på Langs is increasing and more will pass through here in the upcoming years. Still, less than 50 are estimated to complete Norge på Langs every year, compared to the 5500 thru-hiking permits issued in 2019 on the Pacific Crest Trail.
Future dream trip #6: Around Okstindan including climbing Oksskolten (1916 m) and visiting Rabothytta.