The Route: Furuheim Gård-Øvre Båttjønna-Store Kjukkelvatnet-Virmaelva-Eastern shore of Namsvatnet-Røyrvik. September 2-12, 2019. Day 87-97. 111 km.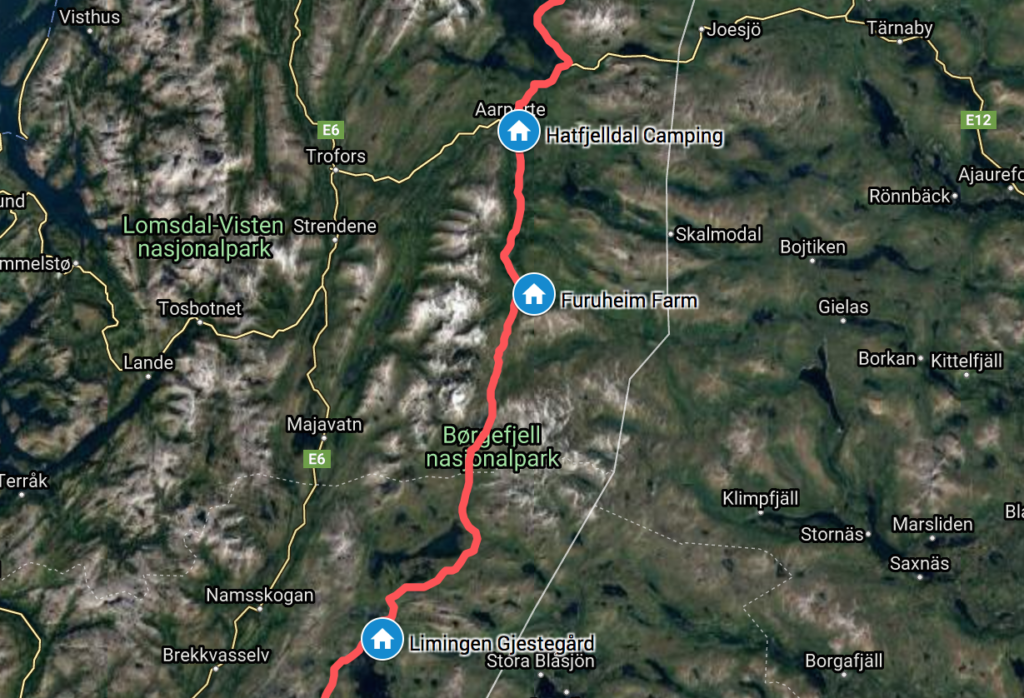 The pathless national park Børgefjell is reknowned as The last wilderness in Norway and has become a somewhat fashionable hiking and fishing destination, no doubt helped by Lars Monsen´s 1995 book "90 dage på loffen i Børgefjell", revised in 2007, and his repeated declarations of Børgefjell as one of his favourite areas in Norway. While certainly a spectacular place, it is, however, far from the kind of wilderness you encounter further up north. When I researched the potential routes for Norge på Langs, it became clear that crossing Børgefjell was the only trailless mountain area I would have to cross. Having only walked on marked trails until this trip I was slightly anxious about it at the outset. It was after all The last wilderness in Norway. However, Børgefjell is very accessible with easy terrain and easy navigation as the majority of the area is located above the treeline and you follow one valley after another. The toughest part was actually the walk around the eastern side of Namsvatnet, while exiting the area.
The first touch of winter arrived on September 7th when I woke up to a tent covered in snow on the first night camping at Øvre Båttjønna lake. However, two days and about 20 km later I pitched my tent in near-tropical conditions down by Virmaelva close to Namsvatnet.
Even in these foggy and snowy conditions it would have been difficult to actually get lost here: I basically followed the valleys and the rivers. Apart from the fishing (I didn´t catch anything though), Børgefjell is infamous for difficult river crossings. One advantage to walking this late, is that the rivers are low. Nevertheless, the crossing of Virmaelva on my way down to Namsvatnet was one of the biggest of the entire trip.
Upon reaching Namsvatnet, there is a commercial boat crossing the lake, taken by 99 % of all hikers. According to many it is "allowed" to take this boat while walking Norge på Langs. Which first of all does not make sense as there are no rules in Norge på Langs. But secondly, why? It is perfectly feasible, though somewhat tough, to walk around the eastern shore of the lake: There are no route finding issues, the lake is always the reference point. It took me 1,5 days. Between June 1st-August 15th a part of the eastern shore is off-limits due to bird protection. However, even during this period it is perfectly possible to walk this section.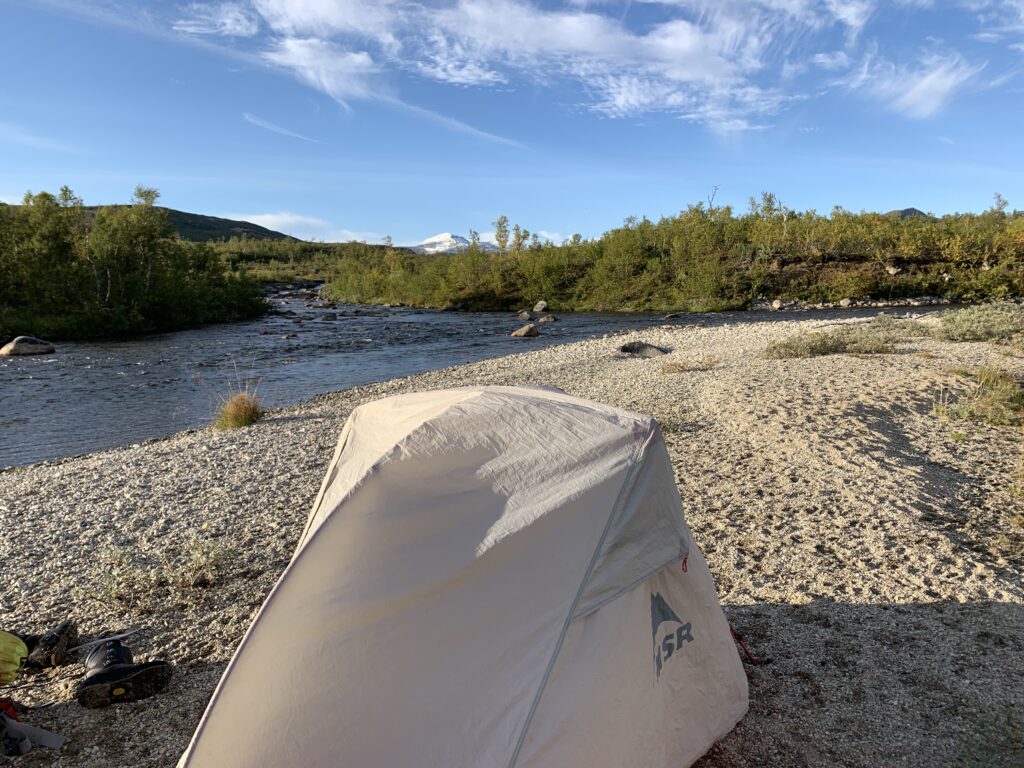 On the evening of the first day scrambling around some rocks close to the shore, I found what I think is a hidden cabin, when I walked slighly away from the shore. A complete coincidence, as there are no trails here: There even was an iron oven inside. Later the same evening I then met a party of grouse hunters in a shelter by the lake shore and was invited for dinner: A great pasta dish. Norwegian hunters are always well-stocked with food and alcohol in the mountains, no minimum food regimens here.