I am a general surgeon (2011) from Copenhagen, Denmark with extensive experience in trauma and war surgery as well as various aspects of disaster medicine from 5 years and more than 20 missions with organisations such as MSF (Medecins Sans Frontieres/Doctors Without Borderes) and Red Cross (ICRC, IFRC) including setting up and implementing field hospitals as well as organizing mobile surgery, pharmacy management, mass casualty protocols, supervision, teaching and evaluation of local staff, organizing logistic supplies etc.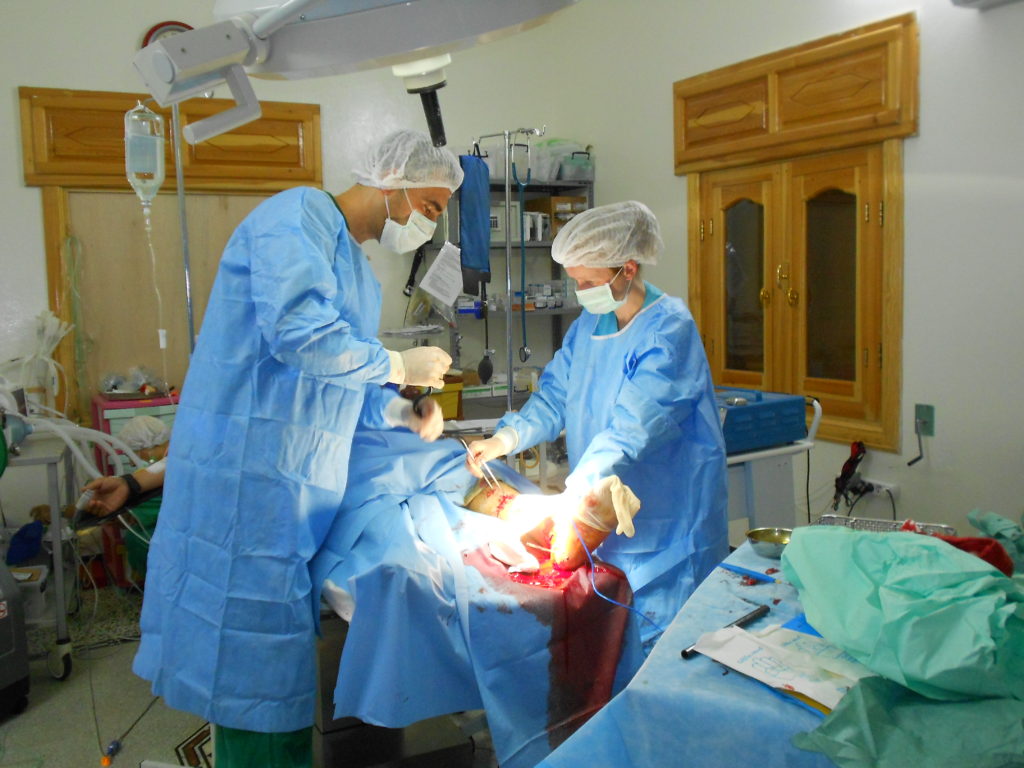 Experiences include opening of hospital projects inside Syria during the conflict (2012,2013), in Yemen (2012), Libanon (2016) and Haiti (2019); mobile surgery in the Central African Republic (2014); working in a container hospital outside Mosul (2017); in an inflatable hospital in a refugee camp in Bangladesh (2018); with boat migrants/refugees in Greece (2015); in Edna Adan Hospital, Somaliland (2020). Additionally I worked as an offshore rig medic from 2013-15 and I have frequently worked as a general practitioner in Greenland.
Research
I have a DMSc (PhD) in perioperative fluid management from 2009, with ~50 published articles in peer-reviewed journals as well as written book chapters and > 50 international presentations/lectures predominantly within the topics of surgical pathophysiology, fluid management and fast-track surgery.
Education in brief
2011 Specialist in general surgery
2009 DMSc (PhD)
2001 Medical Doctor, University of Copenhagen
Dissertation
Doctor of Medical Science (DMSc) 2009, "Pathophysiology and clinical implications of perioperative fluid management", based on clinical studies in the area of perioperative fluid management
Awards
2014: Recipient of the Anders Lassen Foundation award.
In the media
France24 (English):  The work in a field hospital inside Syria (2012)
Daily Mail: Working in a field hospital inside Syria (2012)
MSF (in Danish): Interview about the work in Syria (2012)
Politiken (in Danish): About the work with MSF inside Syria (2012)
Alt for Damerne (in Danish): General profile (2012)
Ekstra Bladet (in Danish): On the work inside Syria (2013)
Ude og Hjemme (in Danish): General interview with Bubber (2013).
Berlingske (in Danish): The crisis in the Central African Republic (2014)
BT (in Danish): About working in a field hospital in Qayyarah, Mosul, Iraq (2017)
Politiken (in Danish): About war surgery and working in conflict zones (2017)
MSF (in Danish): About the work in Qayyarah, Mosul, Iraq (2017)
MSF (in Danish): On the situation in Haiti (2020)
MSF (in Danish): Working in Syria (2020)