The Route: Ljosland-Kyrkjebygda-Lyngdal-Spangereid-Lindesnes. September 15-20. Day 181-186. 116 km.
Ljosland Fjellstove marks the end of the mountains. Just 120 km remain to Lindesnes, 90% on paved road. The area around Ljosland is notable for extensive construction work concerning the dam at Langevatn, right north of Ljosland on the trail. In fact, 10 km of newly constructed gravel road along the shore of Langevatn, not yet on any map, significantly lightens the last mountain stretch between Gaukhei and Ljosland. Ljosland Fjellstove, by the way, surprisingly busy, at least 3-4 other guests than me, including a helicopter team servicing the construction work.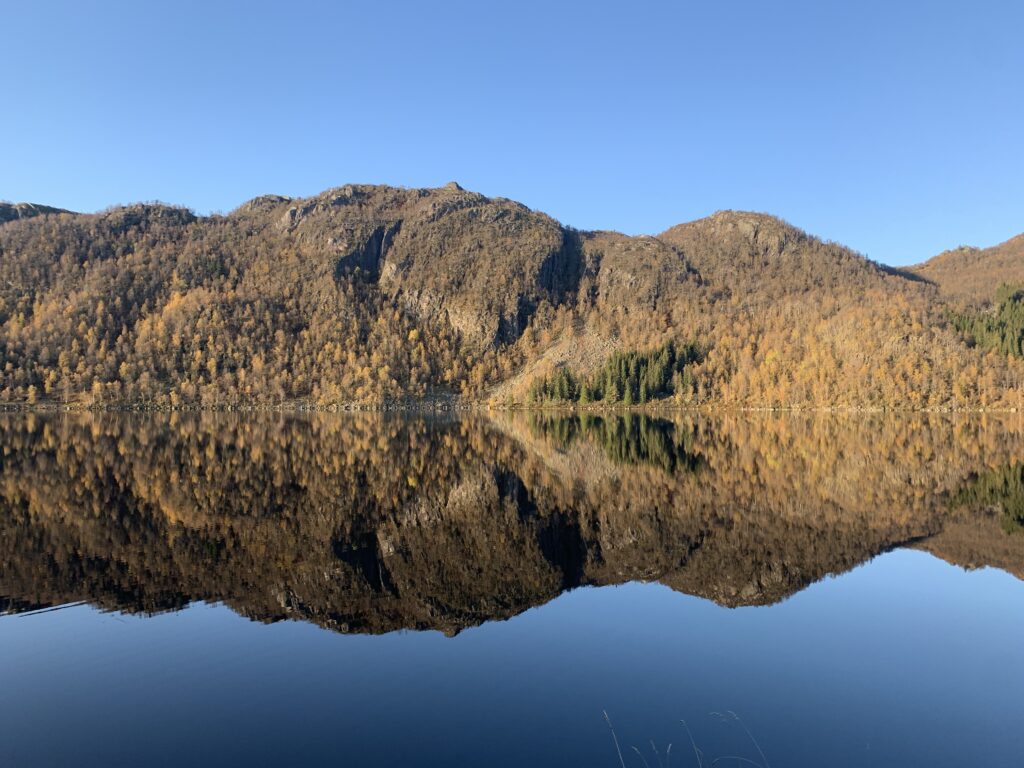 The remaining 120 km were rather uneventful. The clear, crisp, sunny autumn weather had arrived, and I switched to my Salomon trail shoes for the paved road sections, the exact reason I brought them instead of light sandals. There was almost no traffic on the roads, and I was under much less pressure to get up early. I spent the last night in luxuxy at Lindesnes Havhotel in Spangereid, 12 km from Lindesnes Fyr and right opposite the much-hyped subsea restaurant Under. When I arrived at Lindesnes the next day, it turned out the hotel staff had called Lindesnes Fyr, telling them about my arrival.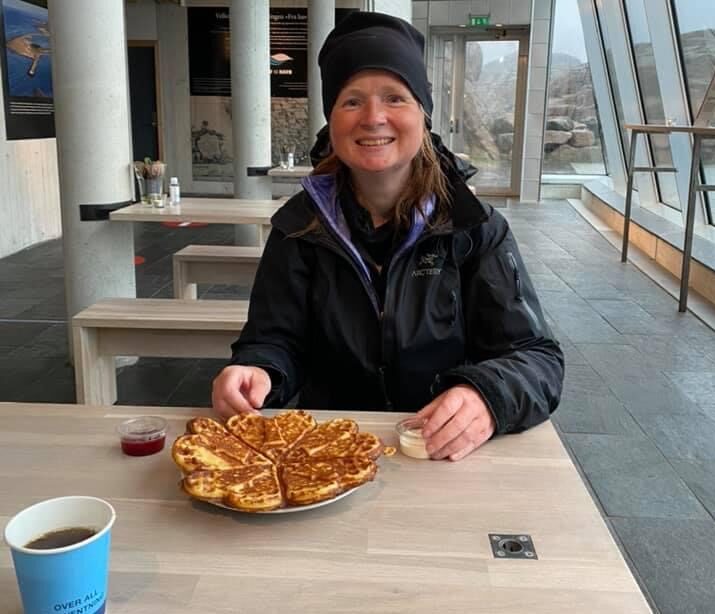 Thus when when I arrived, the lighthouse keeper gave me a tour of the lighthouse as well as offered coffee and waffles. I also wrote a note in the traditional Norge på Langs book. The very kind lighthouse keeper also asked me very thoughtfully if I preferred taking a moment by myself to enjoy the completion of this trip. But, the arrival in Lindesnes was not a powerful moment for me at all. And now to the cliché: The route itself was indeed the goal. While walking I never thought about reaching Lindesnes, I only thought about the mountains I were in and possibly the next ones. And in any case, the moment I arrived in Ljosland and the mountain sections had been completed, I felt the trip more or less had been completed too. Accordingly, while walking the last kilometers out to Lindesnes, I started planning my return to Denmark, which started with hitchhiking back to Spangereid, taking two buses to Kristiansand, then the train to Oslo and finally, the next day, the almost-empty boat to Copenhagen.
Norge på Langs was a fantastic experience, but it has not changed my life and it is not something I feel particularly proud to have achieved or otherwise am emotional about: It was quite simply a fantastic trip. There are however things I´d probably do different were I to walk it again, which I´ll write about in a separate post.