The Route: Lesjaskog-Lordalen-Pollfoss Hotel. August 26-29, 2020. Day 132-35. 83 km.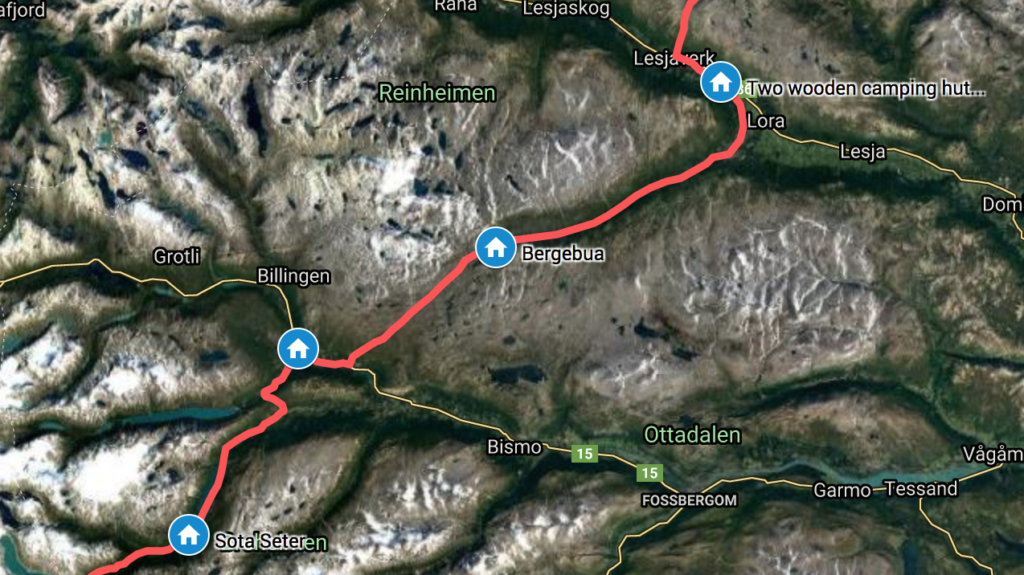 After returning from resupplying in Åndalsnes with Raumabanen, I continued on a gravel road up to Reinheimen, passing several open camping wagons. I am still unsure if they are meant for the public to use, but after having passed 3, I think they are. Very dirty inside however, with months old food on the table, but with my sleeping bag, I slept very well indeed in the sofa.
Autumn is an exciting time of the year in the mountains with much going on, which you as a hiker can observe from close: Collection of sheep, grouse hunting, reindeer hunting, moose hunting. Right now, and in this area, the major activity is reindeer hunting.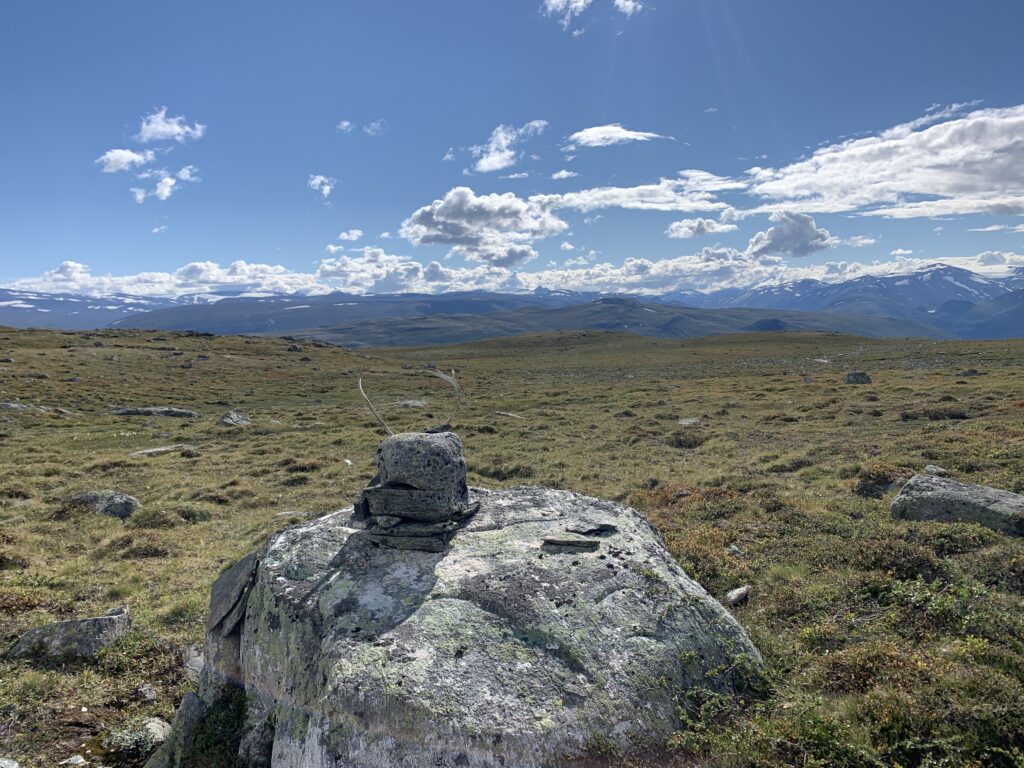 This part of Reinheimen is entirely untouristy and as the name suggests, it is well known for the population of wild reindeer. And as I arrived in the middle of reindeer hunting season, several cars were parked at the national park entrance, with reindeer hunters all around the area and shots frequently heard. In this area, there are no marked trails. However, the direction is rather obvious: Continue straight ahead in a valley. It turned out, however, that, as is often the case, there is a fine trail, though not marked with red Ts. Numerous cairns point in the right direction.
One of the hunters told me about a hut 5 km into the park, directly on the trail, complete with firewood, kitchen utensils etc. and maintained by the community council. Not marked on either norgeskartet or ut.no. Bergebua, the cabin was called,was located right where I was told and very cozy indeed.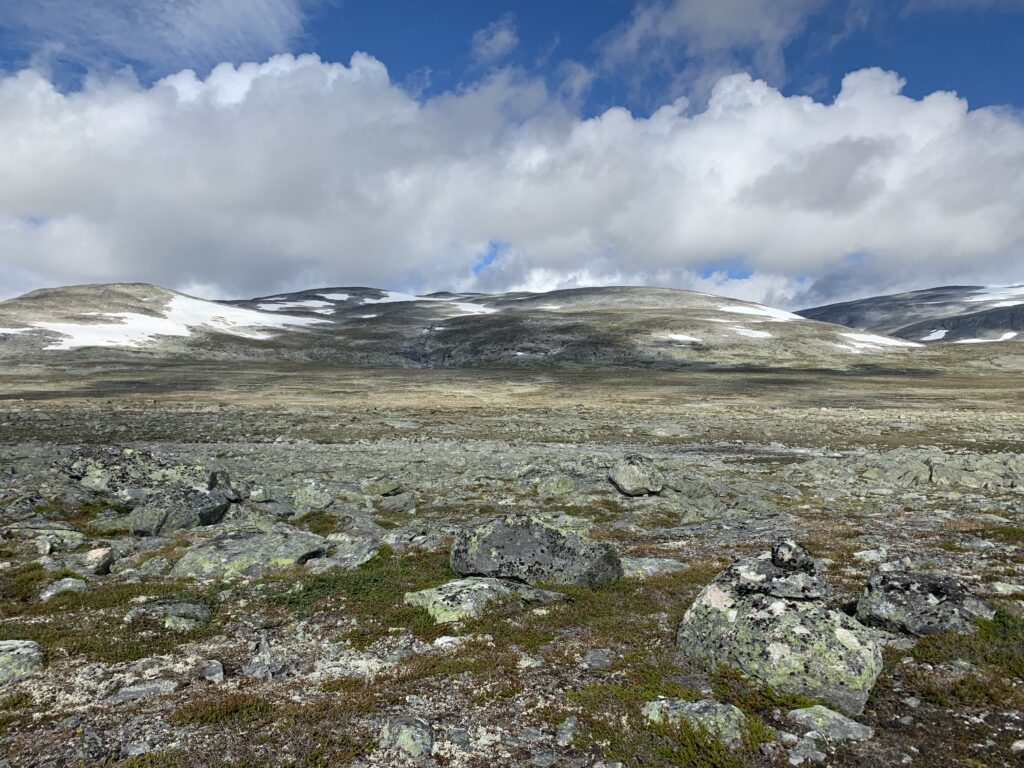 I have encountered thousands of tame reindeer (reindeer owned by Sami) during this and other trips, but never wild reindeer. So when I spotted a wild reindeer herd upon reaching the top of a small hill, it was a genuine wow moment: The antlers were incredibly large (they continue to grow as they are not slaughtered) and they move incredibly fast. I looked around and then saw two pair of hunters on the adjacent hilltops, but the herd was moving too fast for them to get a good shot. They told me the wild reindeer had probably perceived my arrival when I was as far as 1000 meters away from them. On a negative note, a massive problem has recently hit several areas of wild reindeer: Skrantesjuke (Chronic wasting disease), a chronic neurologic disease, always deadly. The first time it was seen in Europe was in Skarvheimen (Nordfjella sone 1) in 2016. This year, the first case outside Nordfjella sone 1 was found on Harddangervidda. In this area all the reindeer were shot down by the government in 2017/8 with the plan to reintroduce them after 5 years. Plans for Hardangervidda are as per now in the making.
Heading out of Reinheimen, I came down to Pollfoss hotel, where I believe I was the only guest. In theory the location, on the major road to the tourist magnet Geiranger should be good for business. At least in non-corona times. However, the place seemed to have seen better times, serving microwaved dinner in a run-down building. And if people think that in these corona times hitch-hiking is impossible, they are wrong: Every time I walked on a stretch of gravel or paved road approximately one car per hour would stop and ask if I needed a lift.