The route: Eiriksvollen-Grøa-Raubergshytta-Aursjøhytta-Vangsvatnet-Romsdalen (Lesjaverk). August 20-25. Day 126-131. 57 km.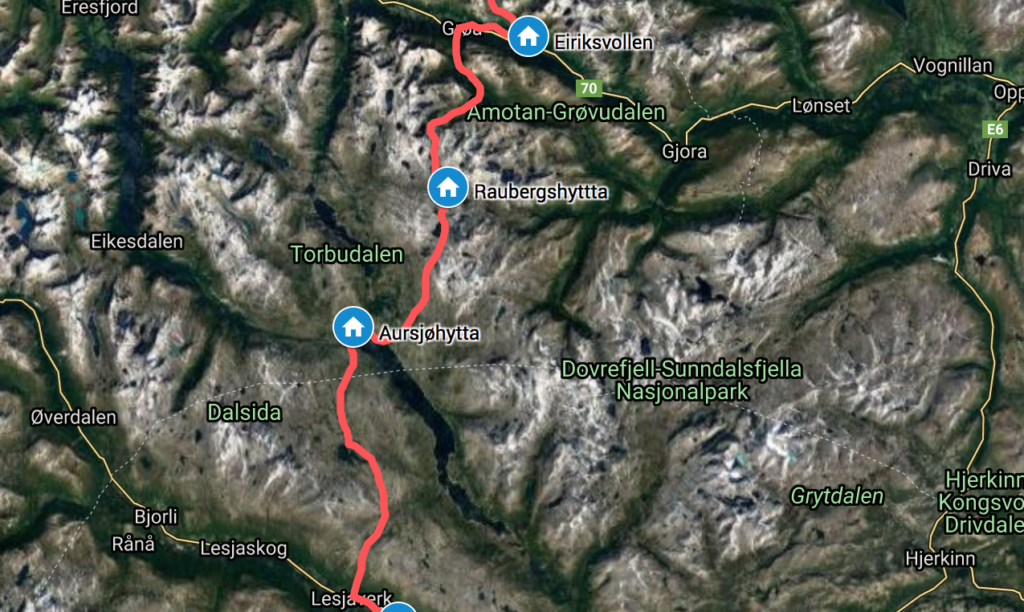 The Sunndalsfjella are not particularly wellknown, neither by me. Initially I wondered if Dovrefjell-Sunndalsfjella national park was another word for Dovre national park. It is not. The more well-known Dovrefjella is however right to the east of and continuous with this area, which essentially is a very rocky plateau between Sunndalen and Romsdalen.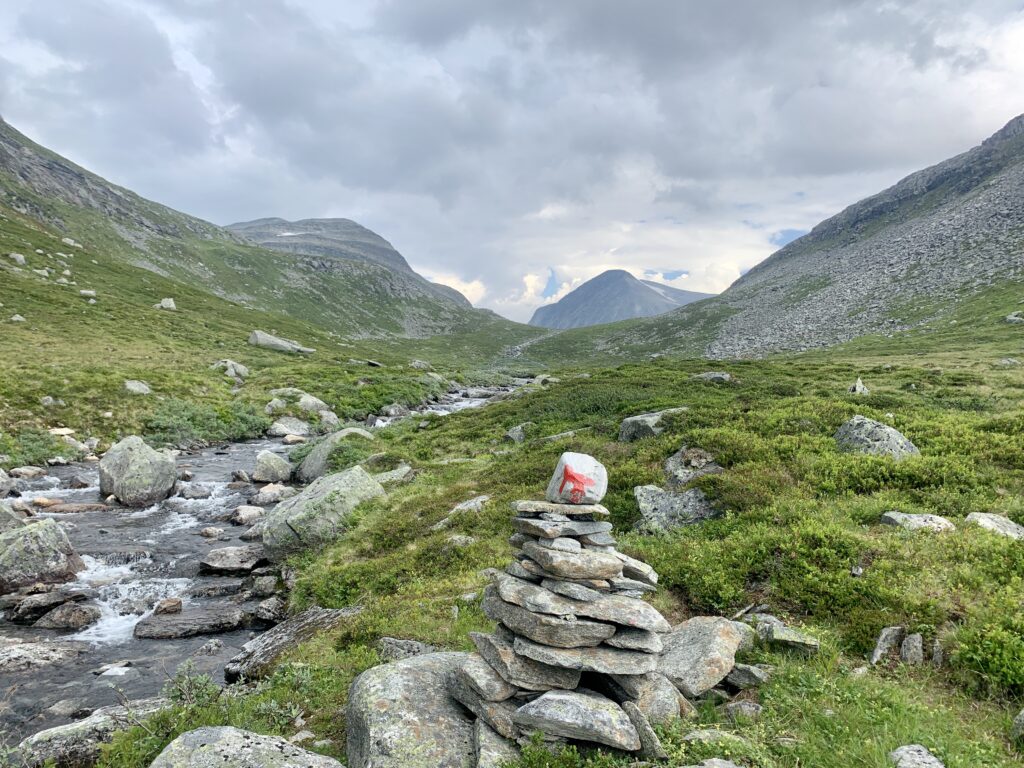 Heading down Sunndalen I passed the local "Brooklyn Bridge" as well as a house on "Anfield Road" before heading up into the Sunndalsfjella.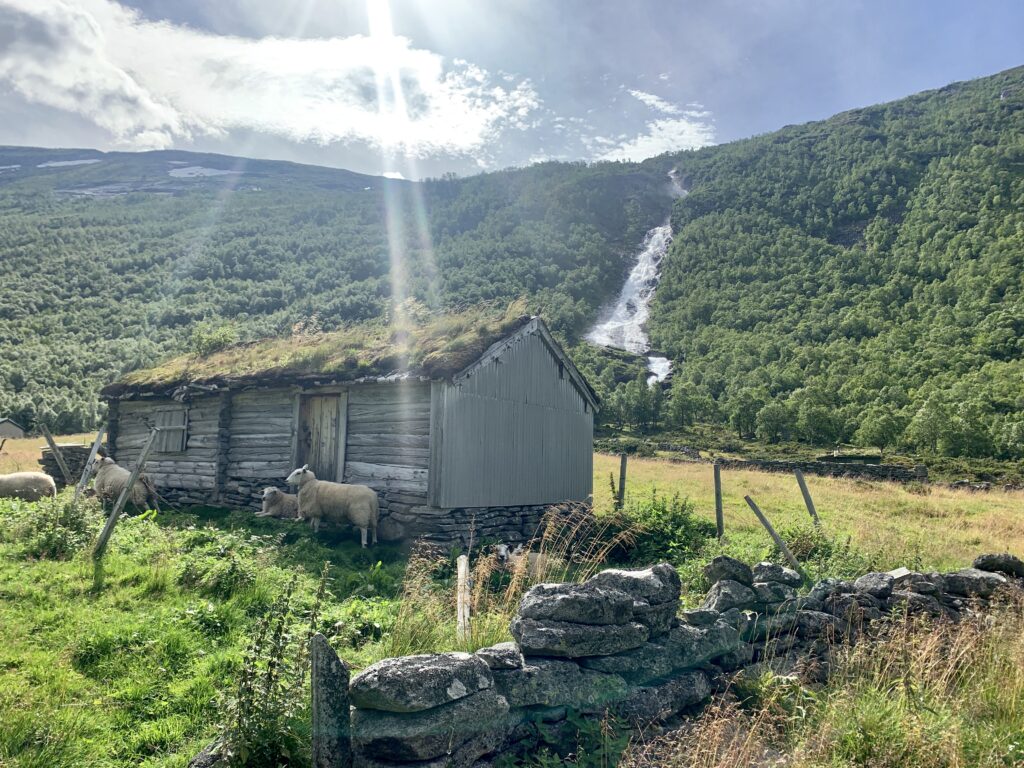 Little visited, I was the only guest at the serviced Aursjøhytta, where I, for the first time I believe, had the Norwegian National Dish "Rømmegrøt med spekemat". Together with blueberries picked by the host and his wife. Two days in row, as I stayed an extra day due to a massively bad weather forecast, which never materialized, though..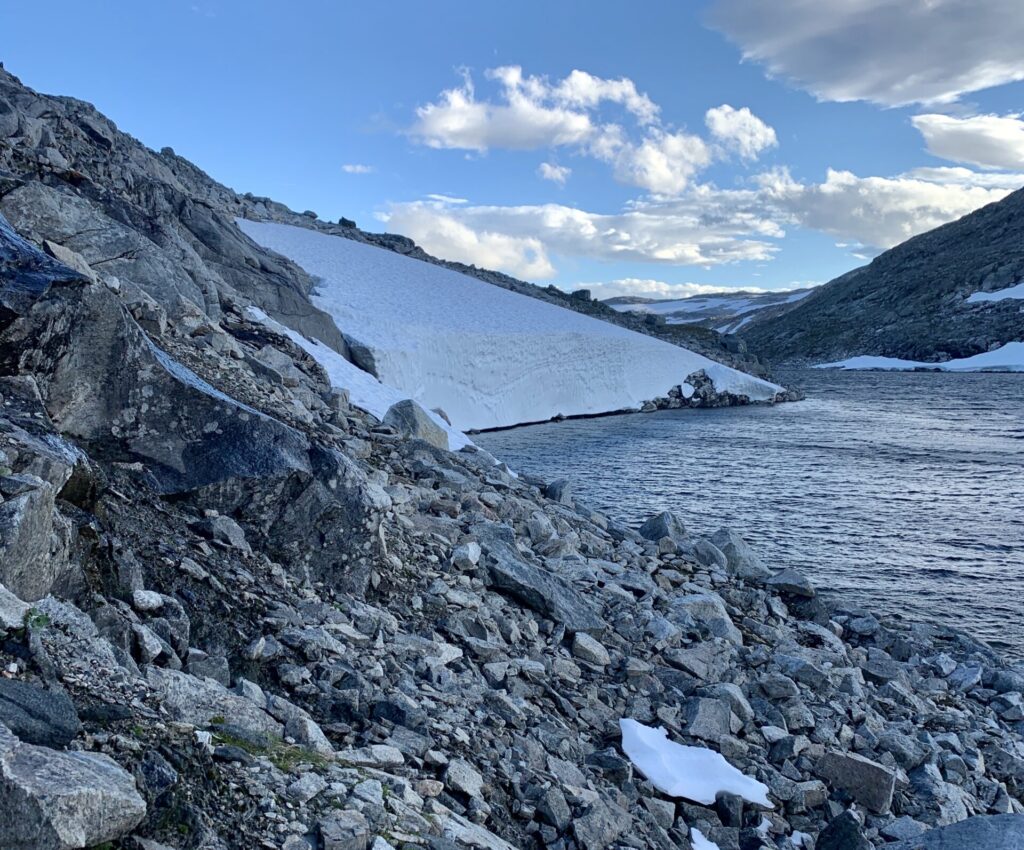 At the center of the rocky Sunndalsfjella at a crossroads is Raubergshytta, an exceptionally well-designed and atmospheric self-service DNT cabin, which saved me from a very windy night, having underestimated the time taking an unmarked shortcut through a very bouldery area, scrambling into the cabin minutes before the last daylight was gone, at around 10 pm. There I found a party of fishers who´d walked up the day before, but would return prematurely due to the windy conditions.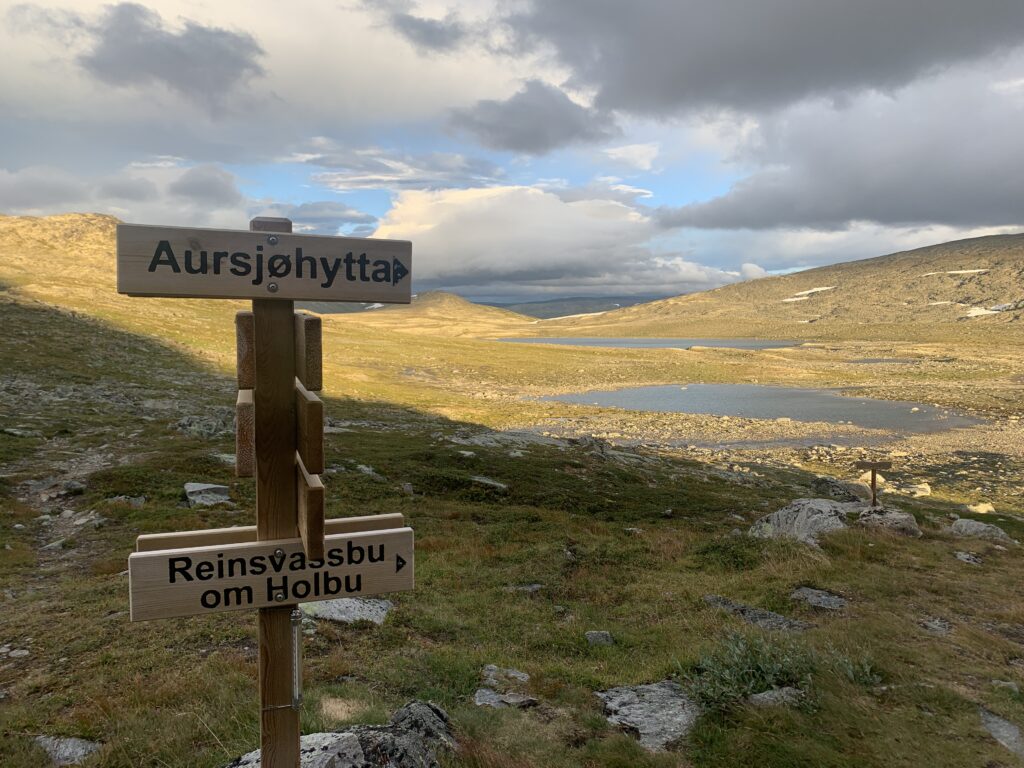 I camped at the end of the rainbow at the edge of Romsdalen on the first night of frost, but unfortunately, did not find any gold. On the contrary, I was chased by sheep all the way down the mountainside to Romsdalen, where I had the choice between crawling under a fence and scramble through a bush, or open the gate into a field with +20 big cattle and cross it, whic is the marked route. I chose the scrambling bush option.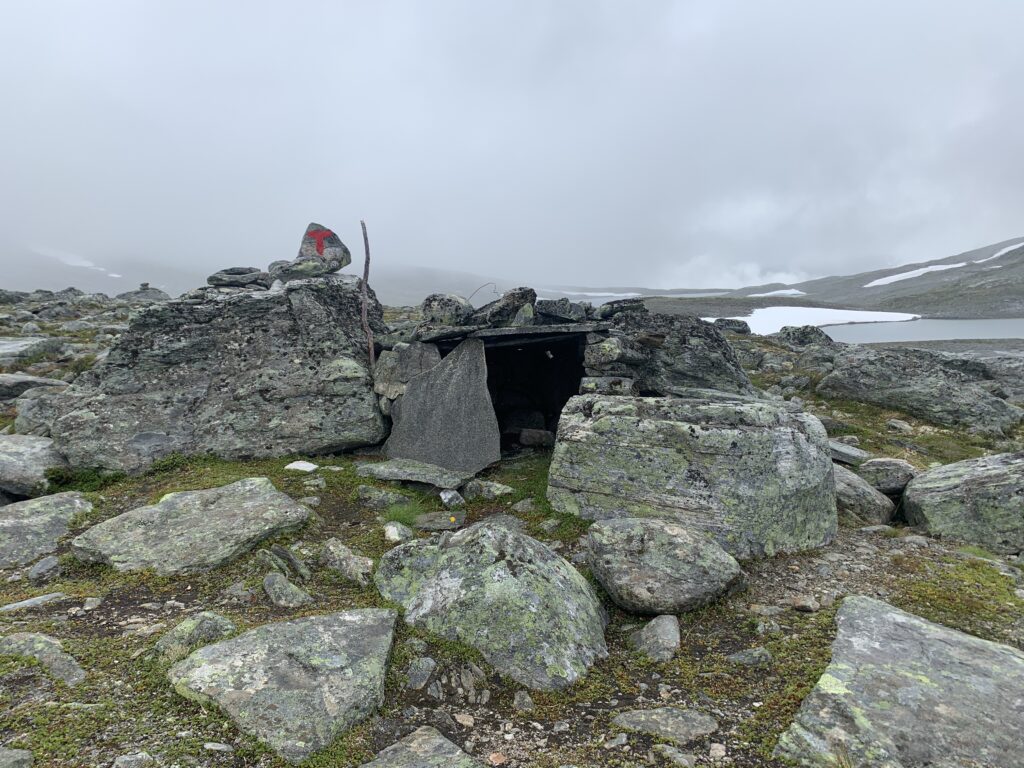 Down in Romsdalen, I took Raumabanen to Åndalsnes to resupply, and buy gloves as well as inner soles as the ones I brought from Copenhagen broke down on the first day out of Trondheim. Curiously, Raumabanen closed down right after I took it to resupply due to filming of a new Mission Impossible. I asked everyone I met if Tom Cruise was going to rappel down Trollveggen, but no-one seemed to know exactly what scenes would be filmed.