The route: Røyrvik-Skorovatn-Snåsa-Stiklestad-Trondheim. September 13-29, 2019. Day 98-115. 356 km.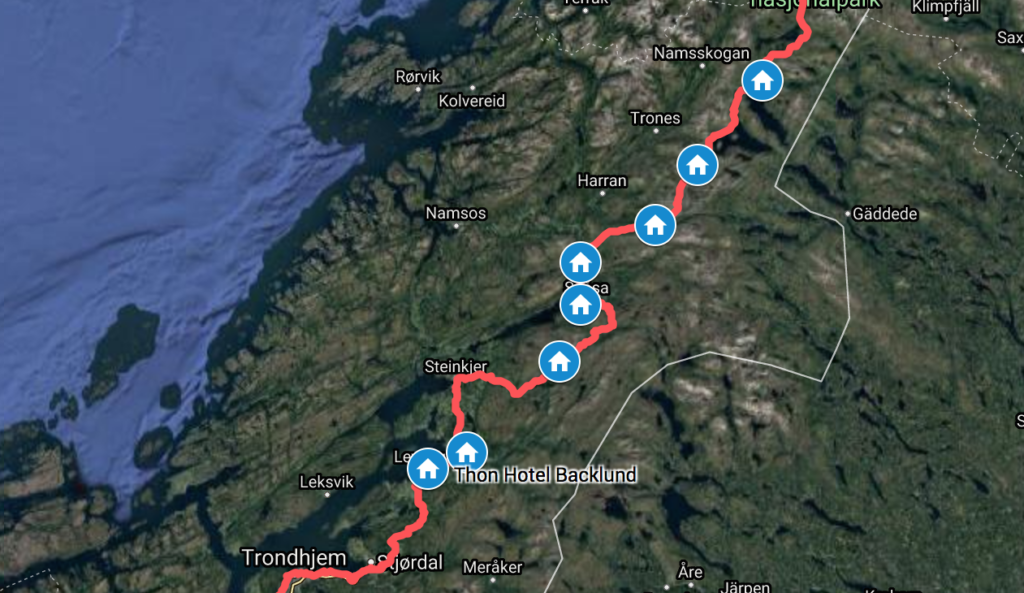 I never thought about arriving at Lindesnes while walking in Northern Norway: To use a cliché, I focused only on the area I was actually in and perhaps the next one. Even when planning the trip, I did not really think further than Børgefjell: The end of Northern Norway, the main focus of my trip. However, once out of Børgefjell, I began to think ahead again: Did I really want to complete Norge på Langs? If so, when? And by which route?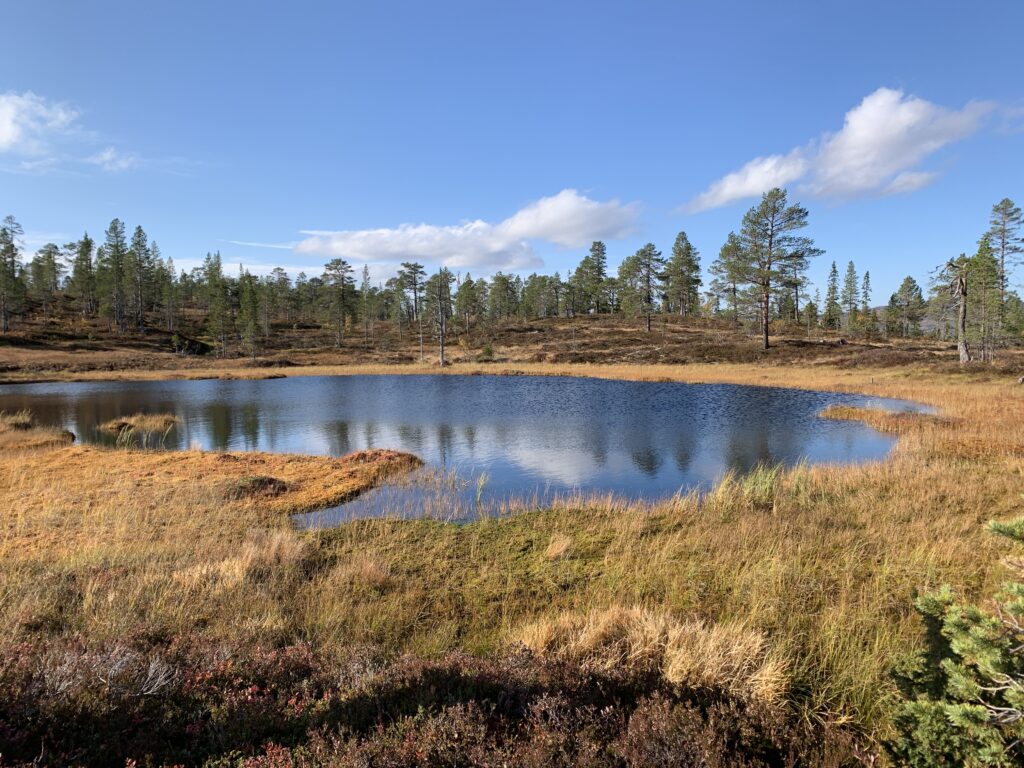 I quickly realized that my preferred mountain route via Innerdalen and Breheimen would not be feasible this year, as it was already mid-September and thus would be too late for the high mountain passes. I´d have to go via Røros. The alternative would be to quit for the season in Trondheim and restart in 2020. If I did that, then how would I get to Trondheim? No doubt the most beautiful way through Trøndelag is via Blåfjella-Skåkerfjella national park, but this would take me in the wrong direction for the fiords. Studying the various trails on ut.no, I at one point became aware of The Pilgrim Trail: From Stiklestad to Trondheim and onwards from Trondheim to Trollheimen. This could potentially be the solution I was looking for.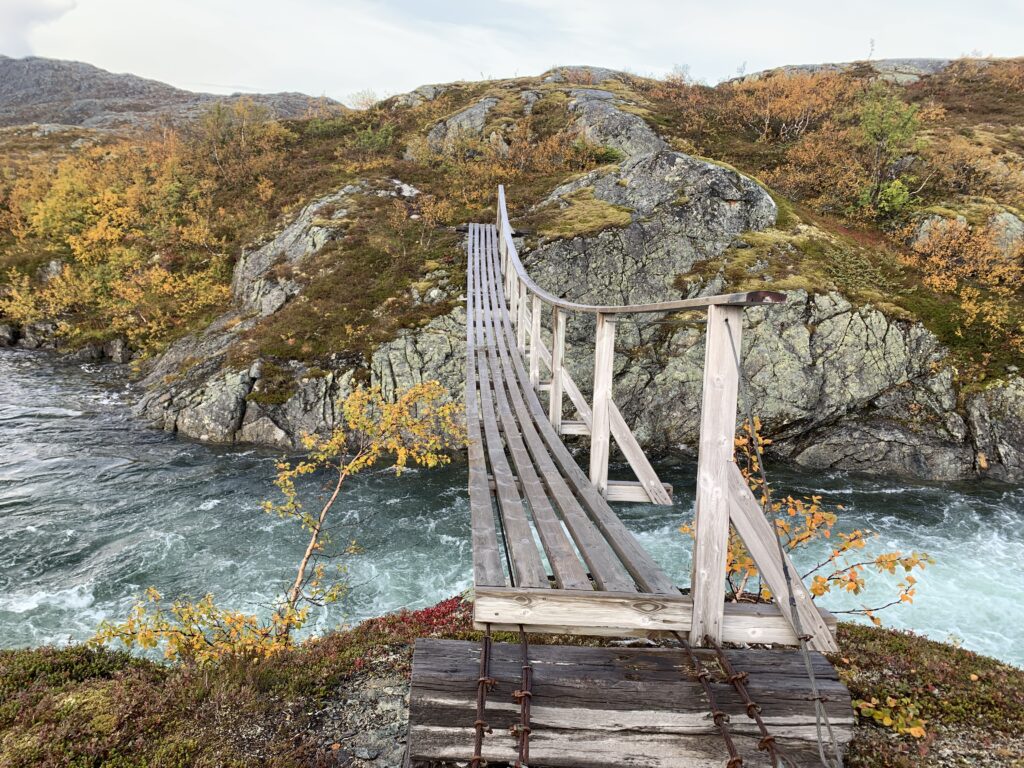 The decision to quit in Trondheim and continue in 2020 gradually matured, as I was making my way down to Skorovatn and Snåsa. It was not really a difficult decision, but I was nevertheless a bit disappointed of not completing Norge på Langs in one year. However, continuing down the south at this time would inevitably mean skipping most, if not all, of the national parks to do extended sections on the road. In addition, my preferred route through Innerdalen, Breheimen and Central Jotunheimen was out of the question now. and if I continued now, I´d have to travel the more commonly used route via Røros and Rondane, beautiful areas, that I however know from before, another reason for me to prefer the Innerdalen-Breheimen option. Thus in the end, my lacking motivation to walk extended sections on road made the difference.

Just south of Børgefjell I spent a couple of nights in the lovely Limingen Gjestegård in Røyrvik, just south of Namsvatnet. While I was more or less the only guest, they were doing reasonably well due to the need for accommodation for the workers involved in the big road construction works in the area. Apart from the grocery store, there was also a new bakery in this very small town. I often think about how these small businesses do, especially now with the added challenges of the coronavirus, but as per december 2020, both businesses were open.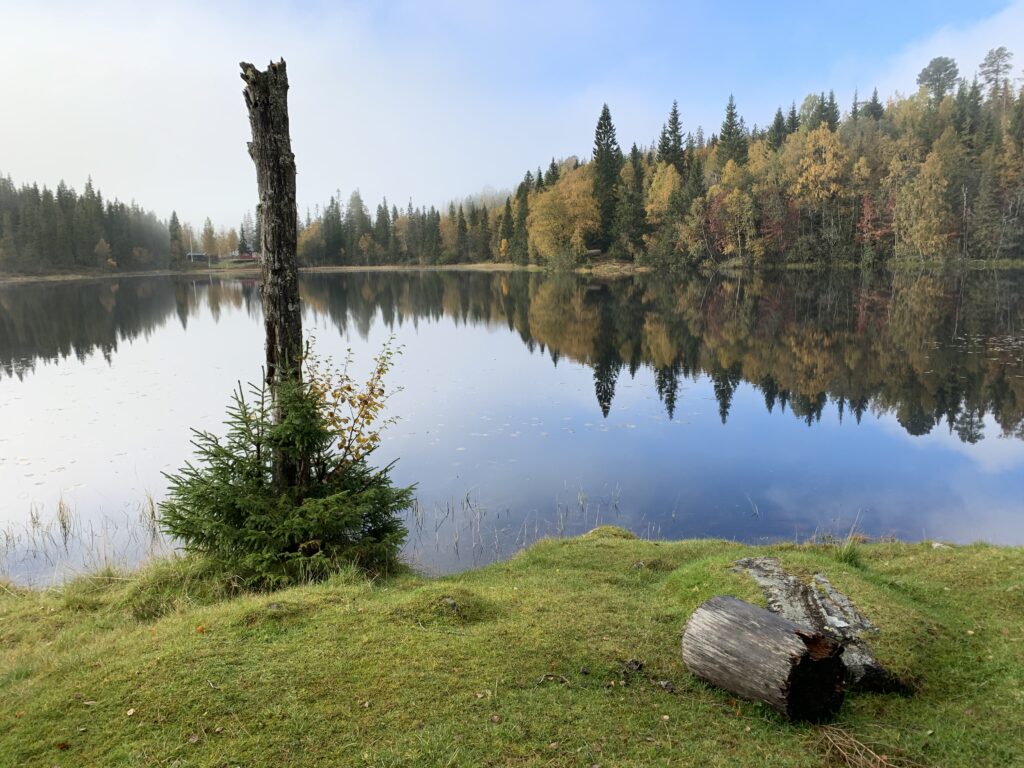 I passed Tunnsjøen with the private island Gudfjelløya, the highest lake island in Europe rising 457 m above the lake. According to sami legends the old sami had the choice of jumping from the vertical cliffs or walking out on the ice, when their time was up. Next up was the old, and almost abandoned, mining town of Skorovatn, with the northernmost self-service DNT cabin as well as the allegedly smallest COOP grocery store in Norway. Skorovatn marked the entry to the last mountain pass before Trondheim, ending by meeting a party of Norwegian grouse hunters at Berg Gård. Again I was met with extraordinary hospitality: Apart from being offered a room in the house, complete with gin&tonic, dinner, breakfast, they offered to drive my luggage to Snåsa. The last offer I obviously politely refused. Apart from grouse, we are also in the middel of moose hunting season, and I would hear several shots fired every day in the woods behind Snåsa.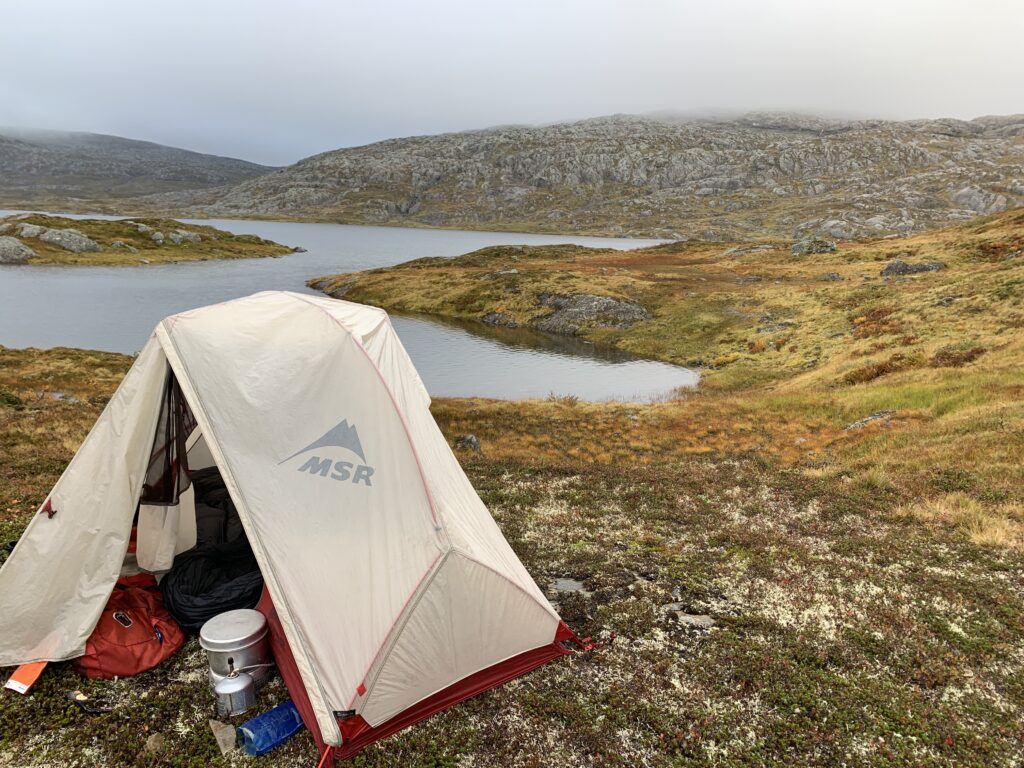 I joined The Pilgrim Trail close to Heia Gjestegård, and, more o less, followed it through Snåsa and Stiklestad (famous for the 1030 Battle of Stiklestad) to Trondheim: An easy trail, a mix of paved and gravel roads, in that respect similar to Camino de Santiago, and though I mostly camped, I did stay in a couple of curious places such as a church community house (perhaps only accidentally unlocked) and a microbrewery.