The route: Trondheim-Skaun-Meldal-Å-Jøldalshytta. August 10-13, 2020. Day 116-119. 80 km.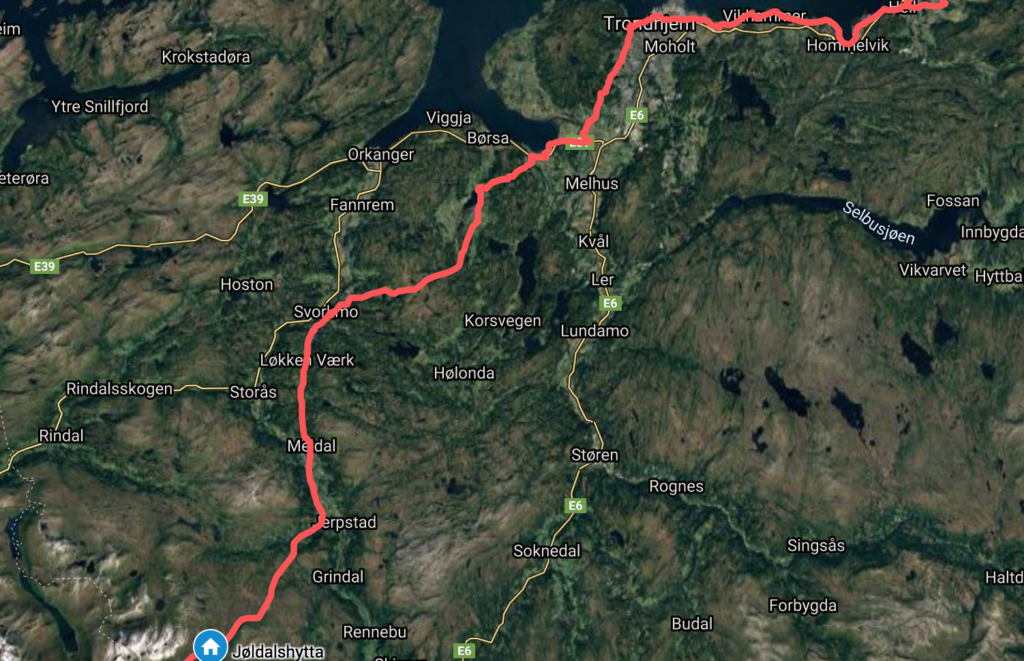 I arrived in Trondheim on August 10, right before Norway introduced compulsory quarantine for travellers from Denmark, and after buying a gas canister in the city center I was on my way straight away.
In 2019 I roughly followed The Pilgrim Trail from Stiklestad to Trondheim and now, in 2020, I continued on The Pilgrim Trail from Trondheim to Å in Meldal, walking through the big forests around Skaun, the highlight of this section.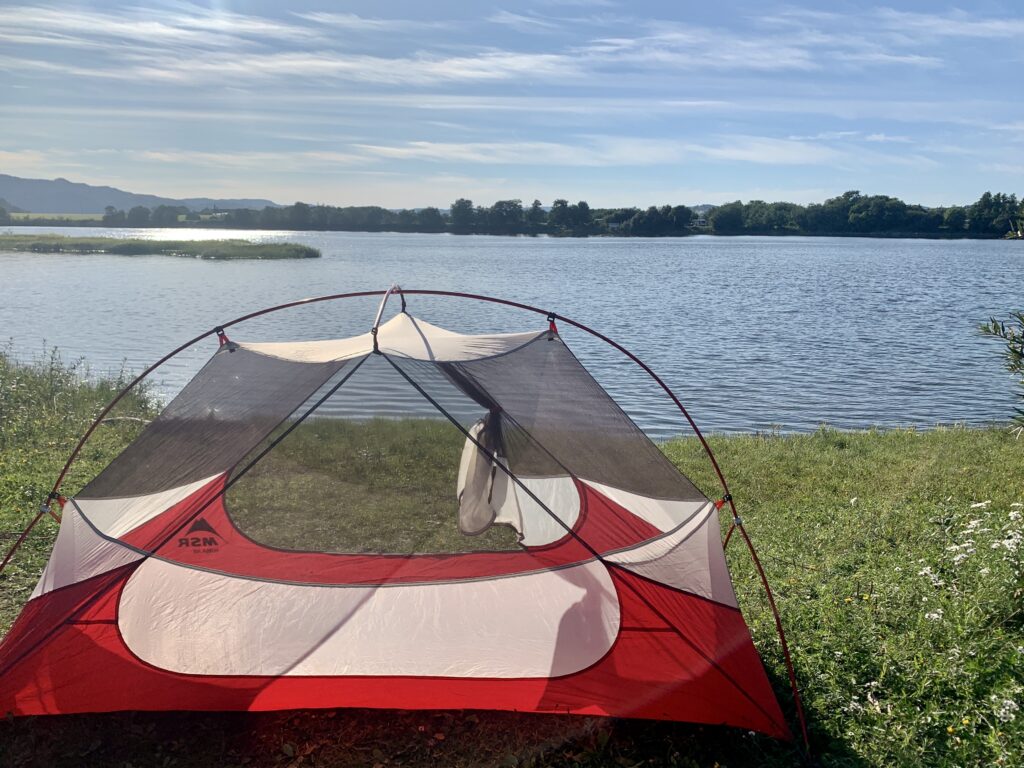 The Pilgrim Trail is well organized with a good, interactive website. The trail itself is a mix between paved and gravel road as well as a few designated hiking trails. I followed Pilgrimsleden in the "opposite direction", starting in Trondheim. Nevertheless I did not meet any pilgrims on the way. No doubt the corona situation is a major factor in this, as I started out in mid-August which should still be high season. Some of the traditional pilgrim accommodation were closed, but I passed several open ones as well, including an open livingroom-shelter (video at the bottom of this post), an open house with plenty of mats and a primitive, open log cabin, where I spent the night.
I left The Pilgrim Trail in Å, heading up into the mountains of Trollheimen, though not before I had several servings of waffles in the café "Å-Stuggu", run by local youth.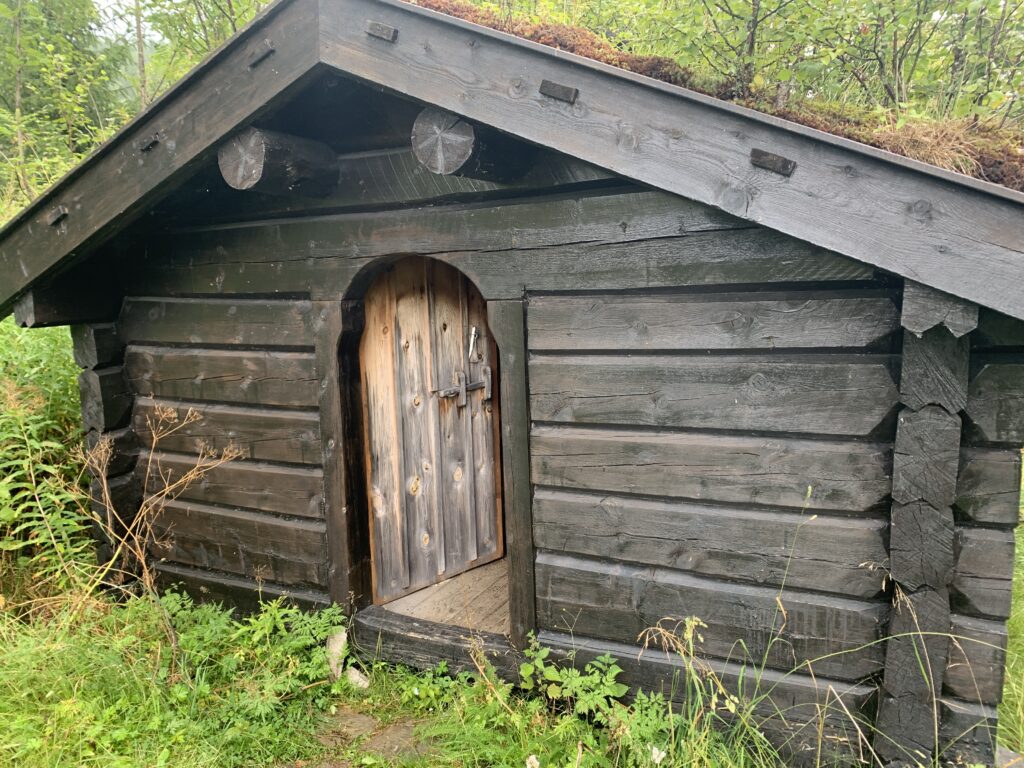 Four days into the restart, the trip had not really been affected by corona. I knew I had to book in advance to use the DNT cabins, but I didn´t plan to use them much. Furthermore, most of the cabin bookings may be done online within seconds, as late as the time of arrival, availability permitting. Furthermore, as I ended up walking this entire Southern section in the mountains, I hardly met any people, crossed less than 50 in total until Lindesnes I´d guess. I left the trail to resupply only in Romsdalen (Åndalsnes) and Finse (Geilo), both times using local trains.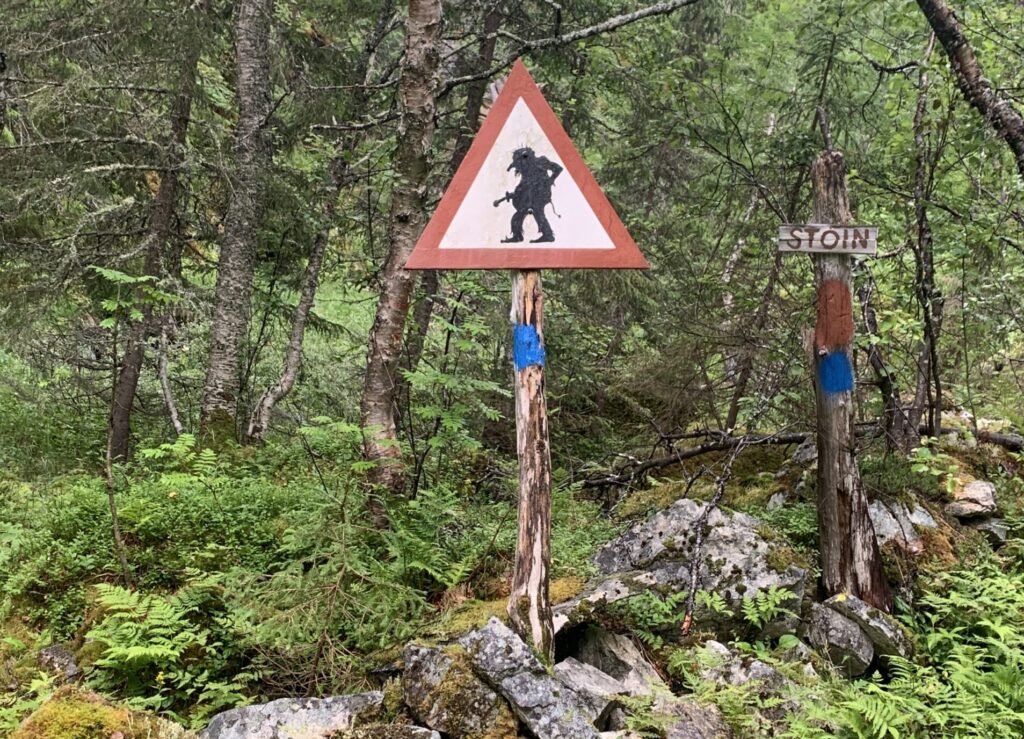 Two main events took place on this section: I saw a moose in the wild for the first time. Secondly, I broke my tent pole:
The tent pole broke on a quiet, windless night setting the tent up in the peaceful forest outside Skaun. I brought the emergency cylinder with me, so no harm done, but as this happened on only the second night I did wonder if I needed to go off-trail and at least get another cylinder in case it happened again. In the end I did nothing, and the repair lasted all the way to Lindesnes. The next afternoon, a bit further on the trail I suddenly noticed a rustle in the leaves; 20 m away between the trees a moose made a rapid movement away from me. Had it not noticed me and started to move away I would never have noticed it.