Nanortalik is the Southern-most village in Greenland with a population of 1450. So far south of the Polar Circle, so the sun is never completely away and northern lights may even be seen. Nanortalik is located on a small rocky island and the weather on this part of the coast is very unstable, helicopters often being delayed for days. I was stranded for two days in Qaqortoq on my way there.
As a medical doctor, you are alone here and thus always on call.
07:50 I walk to the hospital. It is extremely slippery after a couple of days with a mix of rain and frost. Unsurprisingly, many patients fall and end up with ankle contusions and even fractures.
08:00 Morning meeting with handover from the night shift. A man was admitted the day before on suspicition of a broken ankle and we prepare for an X-ray.
08:30 Ward round. Two patients are currently admitted, one with pneumonia, the other under investigation for tuberculosis.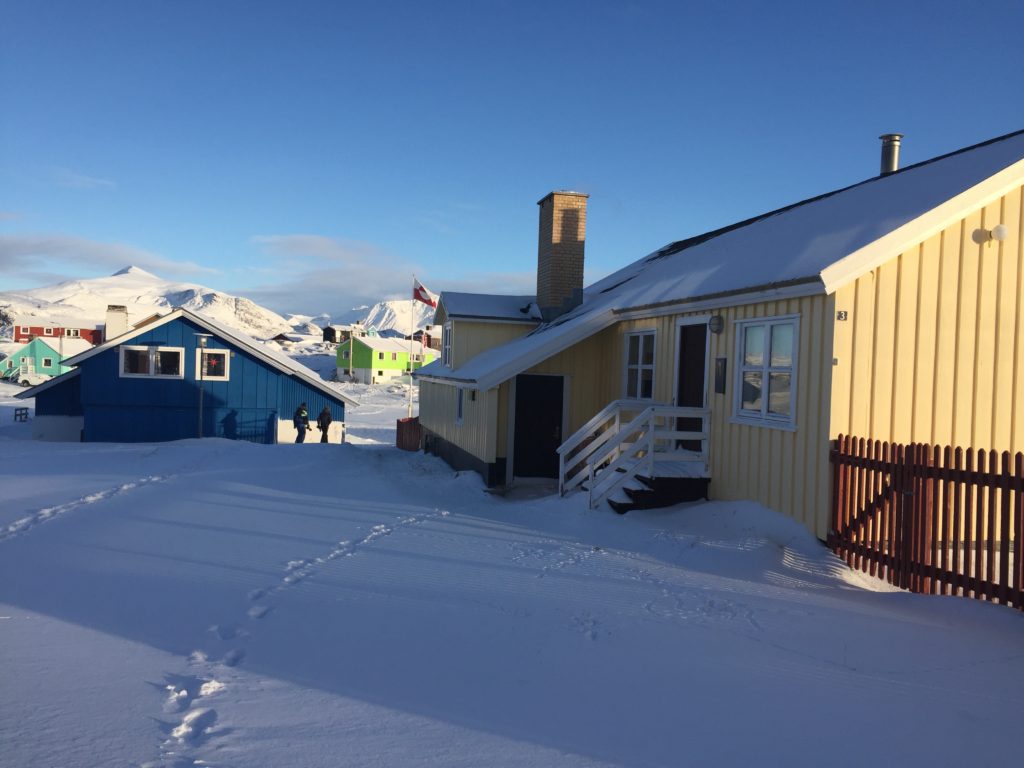 09:00 Patient clinics begin: Three patients per hour are scheduled, which is appropriate, as many need assistance from a translator. The first three patients present with 1) control of diabetes, 2) itching skin, and 3) gradual hearing loss. Otoscopy reveals a perforation of the eardrum and the patient is electronically scheduled to be seen on the upcoming visit from the ENT specialist.
10:00 It is Tuesday morning, the day of vaccinations and scheduled examination of children. Wednesday morning is set aside for minor surgeries. Normally a nurse would perform the vaccinations, but as the nursing position is vacant I do it. Many tasks are delegated to assistant nurses such as X-ray, diagnosis and contact detection of sexually transmitted diseases, outreach psychiatric care, the laboratory as well as patient screening in the emergency room.
10:30 Lunch break. A bit early, but that´s how it is done here.
11:00 The man´s ankle was broken and there is indication for surgery. I discuss with the orthopedic surgeon in Nuuk and they will receive the patient on a socalled 1st connection (first commercial flight out of here).
11:30 Call from Aapilatoq, one of the nearby settlements. A woman has been coughing for months. Tuberculosis is suspected. We book her on the next helicopter for initial evaluation and examinations (Quantiferon, sputum tests, thoracic X-ray).
12:00 Two abortions are scheduled for tomorrow and I see both women.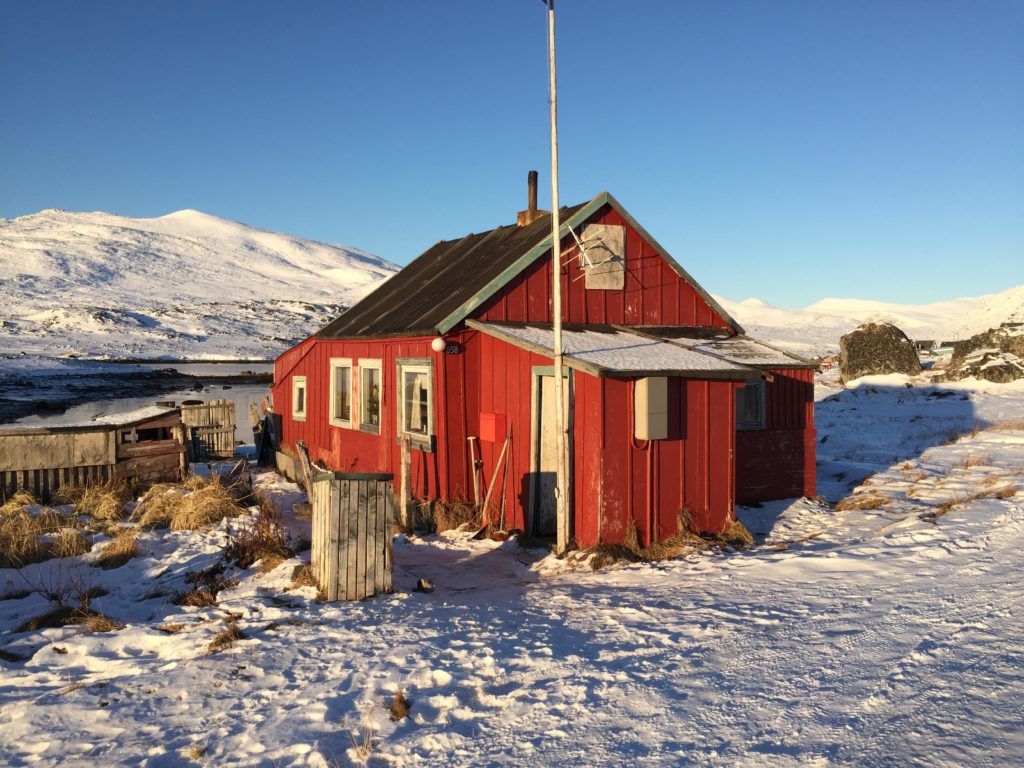 13:00 A patient has post-traumatic epilepsia and is not well-regulated on his current treatment. I email the specialist in internal medicine in Nuuk for advice.
14:00 Three young men present for health examinations prior to attending the Maritime School in Nuuk.
16:00 Groceries shopping: The two supermarkets are well-stocked, though expensive: One tomato costs almost one dollar. However there are no ducks left and there is only one week to Christmas. I am reassured that an emergency sending of ducks will arrive in a couple of days.
17:00 Home. I live in a beautiful wooden yellow house right in the middle of the village.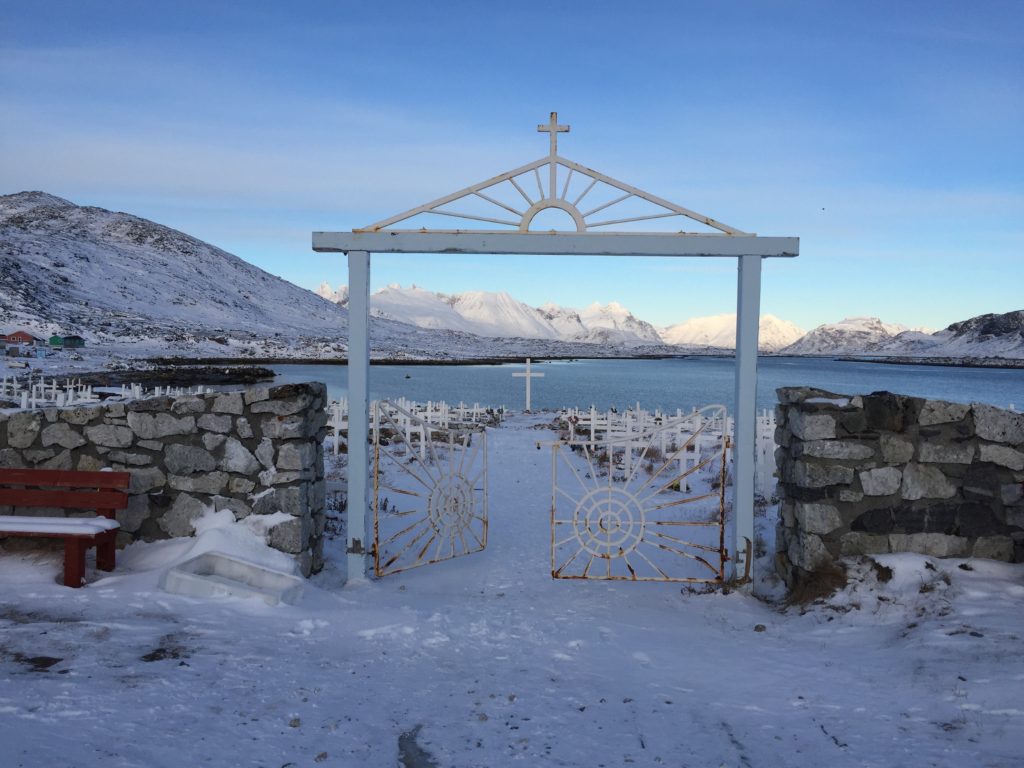 18:00 Call from hospital. The police car was already waiting outside my house, they said. I look out the window and it is there, barely visible in the snowstorm. They request a medical examination of a citizen prior to placing him in detention.
20:00 The police car is parked outside my house once again. A man has been found dead in his home. We fill out the necessary paperwork and I check his medical records.
Other posts on Greenland:
Working as a doctor in Greenland: Some basic facts.
Doctor 24/7 on call in Qaanaaq.
Life as a doctor on Thule Air Base.
The doctor visits  Siorapaluk, northernmost settlement in Greenland.