I was standing in the courtyard outside the surgical ward, when a man approached me with his 14-year old son. Are you the surgeon, he asked? Then he went on to tell me how his son had suffered from recurrent urinary tract infections the past 4 years, resistant to the available antibiotics. They finally saved enough money to have an ultrasound examination that showed a 3*3 cm stone in the bladder. They came from a city 6 hours away by bus, and they had visited 5 hospitals already asking for advice, and everywhere they were met with the same answer: "No, this we cannot do. We do not do specialized surgery here."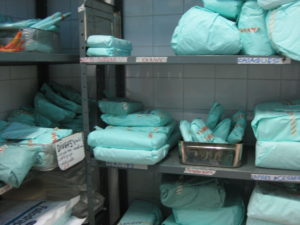 In fact, the operation itself: A small incision, open the bladder, remove the stone and close again is relatively simple and takes no more than 15 minutes, however bladder stones are not common in the Ivory Coast and none of the general practitioners (with surgical competences) or surgeons had done it before. As recurrent UVIs may well harm the kidney on the longterm, there is good indication to remove the stone. I did not have access to ultrasound but I trusted the father´s description and scheduled the boy for surgery the next day where I removed the bladder stone uneventfully and inserted a normal Foley catheter. The only adverse event came after 7 days where it was entirely impossible to remove the Foley catheter as we could not empty the balloon, thus I had to open the bladder and puncture the balloon, remove the catheter, replace it with another Foley, wait another 7 days, after which this catheter was finally removed and the boy discharged. The last thing I remember was his father hiring a photographer for the money he did not have to take a picture of me together with his son as he was convinced that "God and I had saved his life":
March 2012, Duekoue, MSF supported hospital, Ivory Coast.
All stories and photograph with permission of the involved patients.